Stearns & Foster Studio Medium Euro Pillow Top 14.5" Mattress
Every Stearns & Foster® mattress, including the 14.5" Studio Medium Euro Pillow Top model, is a testament to meticulous handcrafting designed for longevity. We recognize the effort you put into creating your perfect bedroom, so we put the same care into crafting our mattresses.

The key features of our 14.5" Studio Medium Euro Pillow Top model include:

Studio Essential Comfort and Support: The Studio line blends high-quality materials, extraordinary craftsmanship, and astounding comfort. With elements such as supportive innersprings, silky covers, and plush memory foam, this collection is designed for optimal sleep.

Our Most Luxurious Feel - Pillow Top Medium: Experience superior pressure relief with our handcrafted Pillow Top. This additional layer of cushioning helps your Stearns & Foster® mattress retain its comfort, support, and shape over the years.

Sustainably-Sourced Premium Cover: This exquisite cover is made from moisture-wicking TENCEL™ fibers, offering a blend of elegance and comfort. The designer-inspired knit patterns add a sophisticated finishing touch to your Stearns & Foster® mattress.

Hand-Layered Luxury Craftsmanship: Our encased innersprings provide robust stability and support while reducing motion transfer. You'll experience minimal disturbance from your partner's movements throughout the night.

Responsive Innerspring Coils: These coils enhance the mattress's durability, provide additional edge support, offer flexibility, and prevent sagging over time, maximizing your sleep space.

Breathable Cooling Materials: Our mattresses use ventilated coil systems and external silver air vents to prevent heat build-up, ensuring a cool, deep sleep throughout the night.

Additional Details:

Ideal for side sleepers who prefer a firmer feel and back sleepers who prefer a softer touch.
Endorsed for plus-size individuals for assured comfortable, supportive sleep.

Invest in a Stearns & Foster® mattress for the ultimate sleep comfort and serenity.
The Stearns & Foster Mattress comes in various sizes to accommodate your needs:

California King Mattress: 84 inches wide x 72 inches long
King Mattress: 76 inches wide x 80 inches long
Queen Mattress: 60 inches wide x 80 inches long
Full Mattress: 54 inches wide x 75 inches long
Twin XL Mattress: 39 inches wide x 80 inches long
Twin Mattress: 39 inches wide x 75 inches long

These dimensions ensure sufficient room for individuals or couples to sleep comfortably. Be it a roomy King or Queen size or a compact Full, Twin XL, or Twin size, the Stearns & Foster mattress meets your requirements.

Moreover, you can select from different sets encompassing the mattress and corresponding foundation:

King Set
California King Set
Queen Set
Full Set
Twin XL Set
Twin Set

With these size options, discover the perfect match for your bedroom and experience a peaceful night's rest on the Stearns & Foster Mattress.
We provide a comfort guarantee for all our brands, promising the optimal sleep experience. If within 120 nights, your initial mattress choice doesn't meet your satisfaction, reach out to us for a one-time comfort exchange. We prioritize your contentment. Read the details here.
Purchase your mattress from LA Mattress Store with complete confidence. We stand behind our 1-year price guarantee. If you find a lower price at any local competitor*, we will not only match it but will also return 50% of the price difference. This assurance lasts for one year post-purchase, letting you enjoy peace of mind with every sleep. Read the details here.
View full details
Add an additional description to your product option. Ex: Size guides, and other common questions.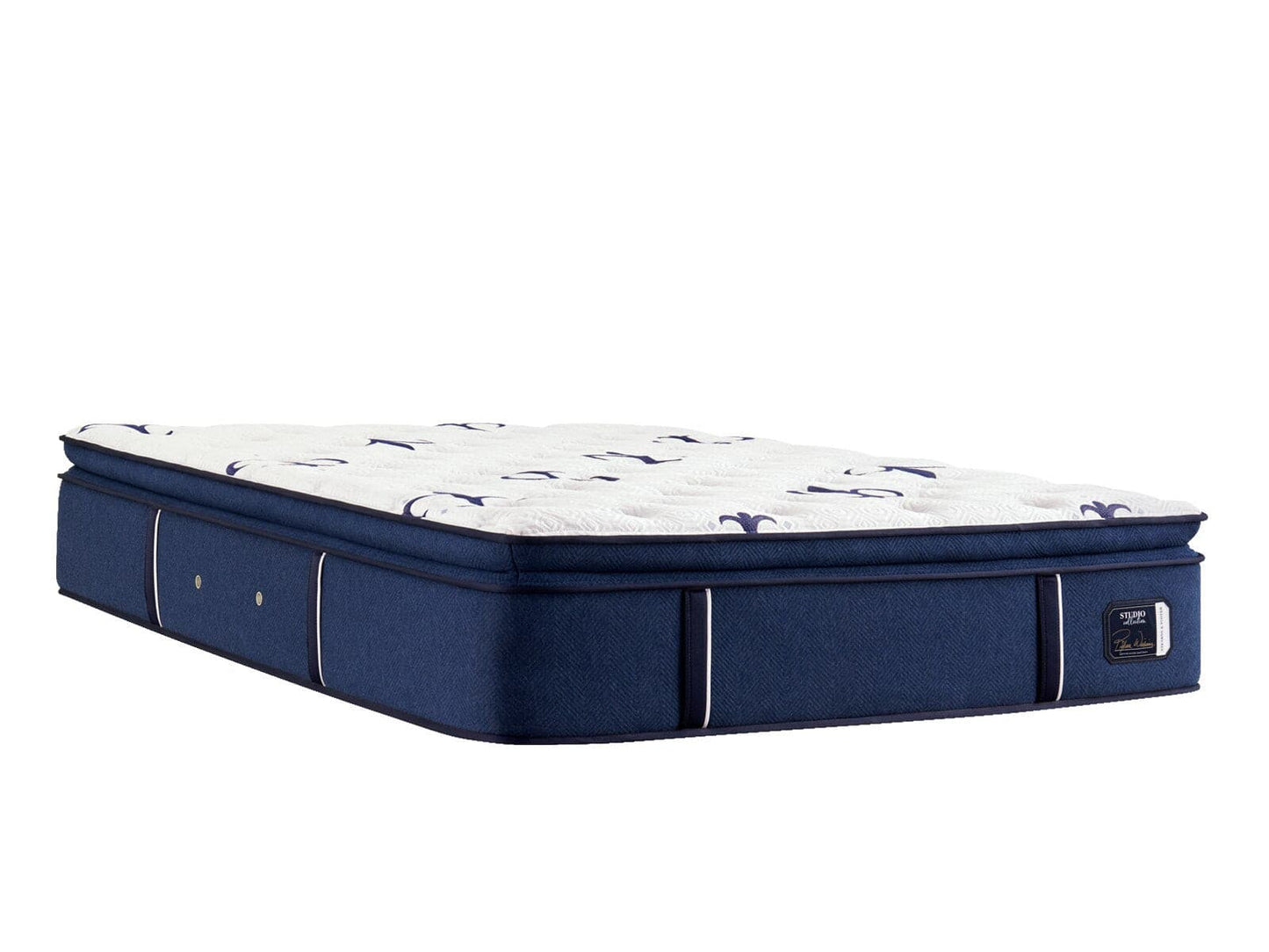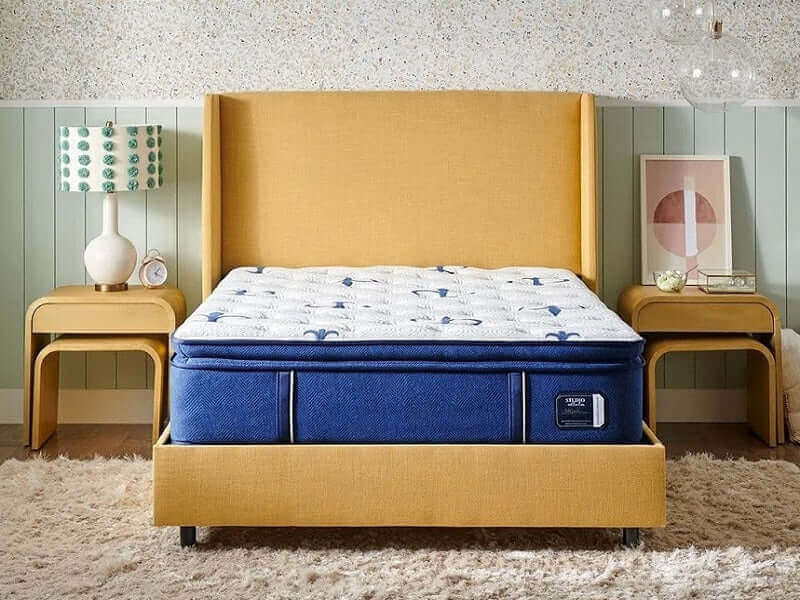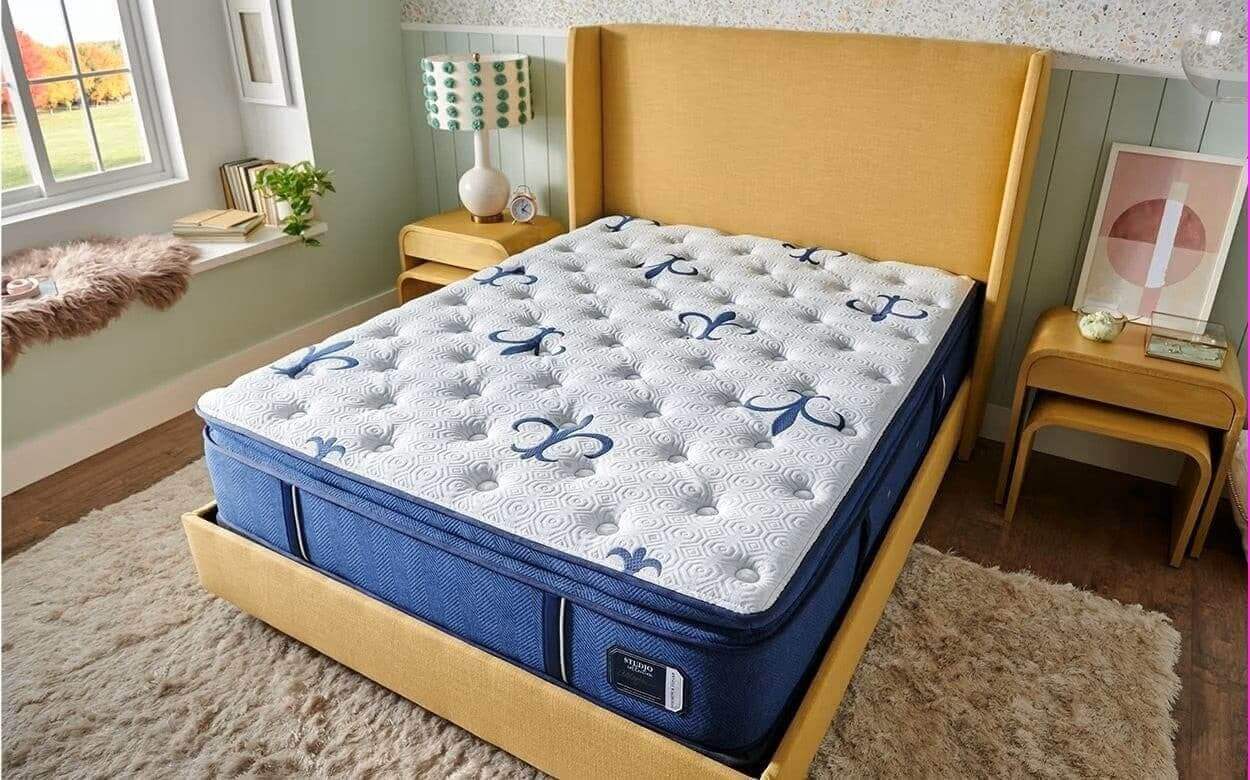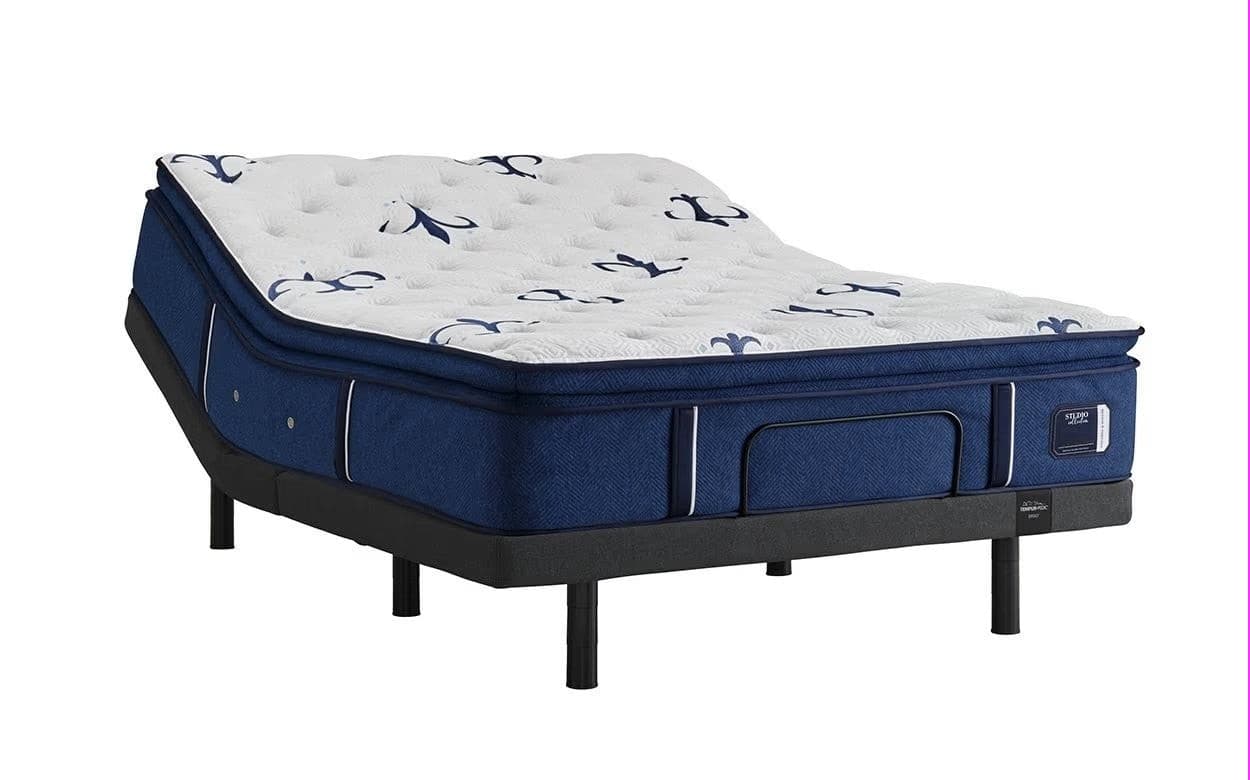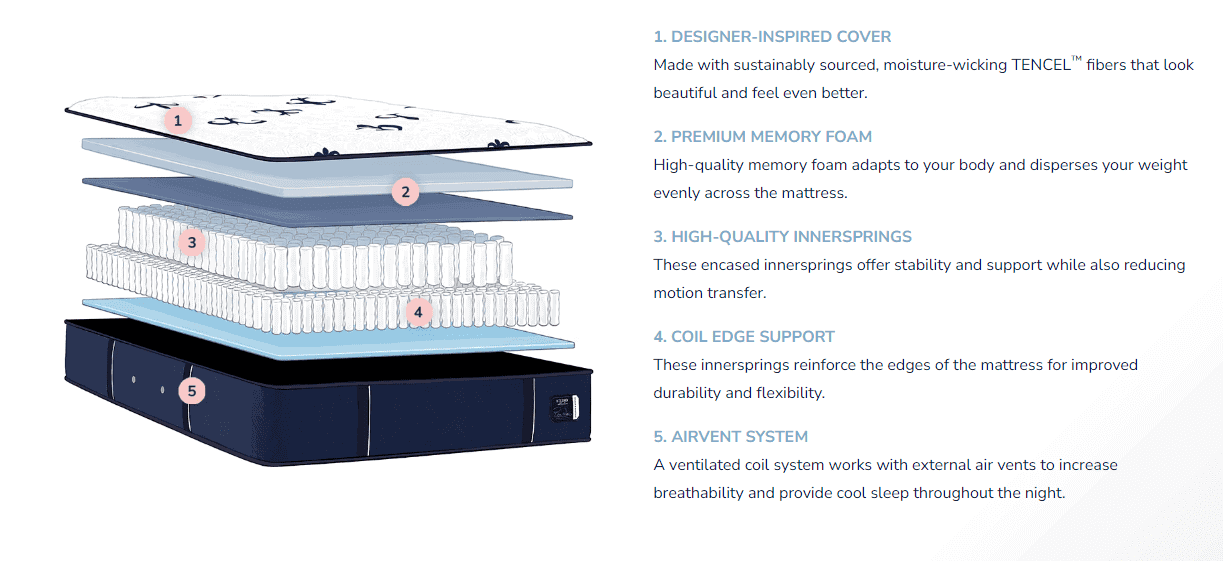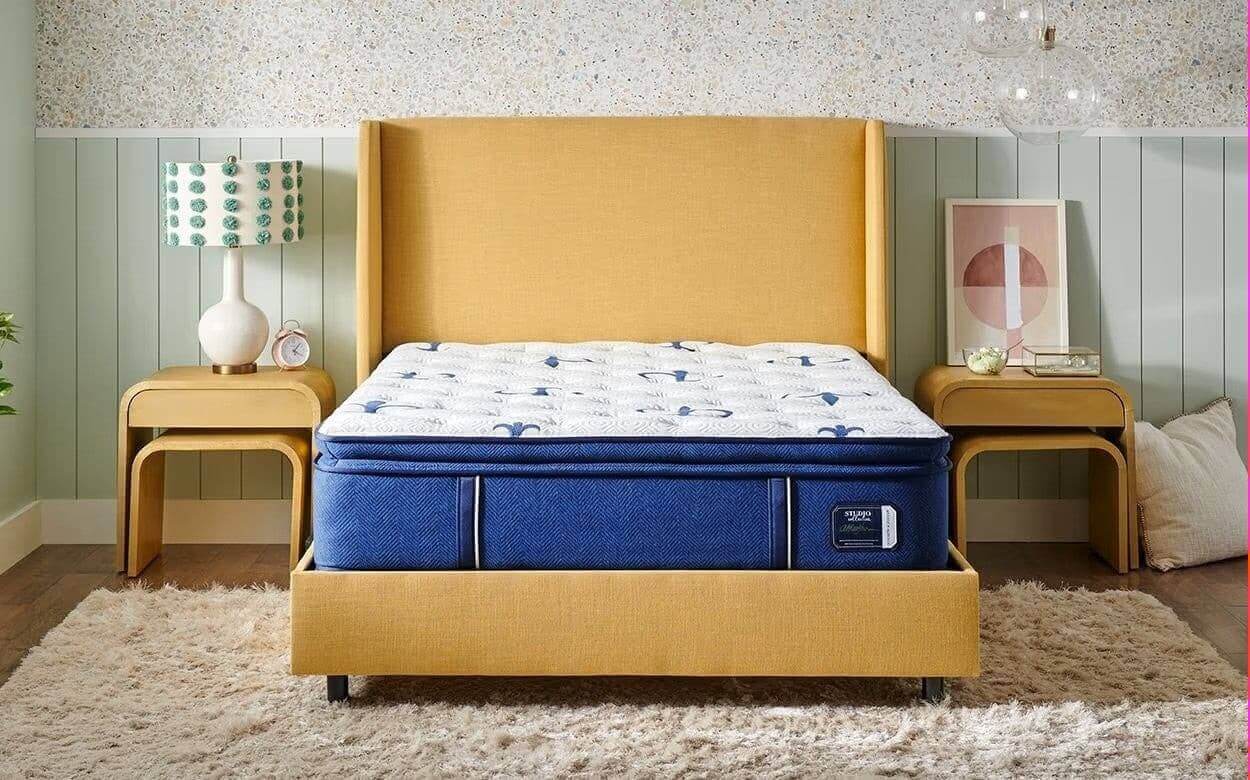 Stearns & Foster Studio Medium Euro Pillow Top 14.5" Mattress
For a 175 years, Stearns & Foster® has embodied excellence in design. The principles central to its creation - craftsmanship, quality, and comfort - permeate every product, exhibiting a timeless allure adaptable to any style.

The bedroom is viewed as a personal sanctuary, carefully curated with scrupulous attention to detail. This level of dedication is mirrored in the design of Stearns & Foster's mattresses. Each layer, each component, each detail is masterfully assembled to elevate the room's personal aesthetic. The result is a testament to enduring craftsmanship and quality.

At the heart of Stearns & Foster® is a team of Certified Master Craftsmen. These skilled artisans have fine-tuned their craft over many years, ensuring that each mattress aligns with the customer's expectations for excellence. Their dedication to producing hand-crafted, rejuvenating sleep solutions is unwavering.

Every Stearns & Foster mattress is meticulously crafted, with each layer carefully arranged for enduring comfort. Luxury materials, from the inviting plushness of high-quality memory foams to the resilient support of their proprietary coils, are chosen with individual comfort needs in mind. The mission of Stearns & Foster® is to deliver a sleep experience that consistently exceeds expectations, year after year.
This Limited Warranty applies to all mattresses and non-adjustable, flat foundations from Sealy® and Stearns & Foster®. In this warranty, the term "product" represents any mattress or non-adjustable, flat foundation made by or for the Sealy Mattress Manufacturing Company, LLC ("Sealy"). If any product sold in the U.S. by an authorized retailer is found to be defective due to improper workmanship or materials, Sealy guarantees to either repair or replace it at their discretion. However, this commitment is subject to the conditions outlined in this Limited Warranty. Read more.
Select the perfect sheets for your Stearn & Foster mattress. Ensure to check the pocket depth for an accurate fit. We provide unique sheet sets tailor-made just for Stearn & Foster. Enjoy a snug and comforting sleep with our expertly crafted sheets.
$300 in Goodies: Enhance Your Sleep Space after a $999+ Purchase!
Labor Day Sale: Here's some exciting news for you! After you've treated yourself to a purchase of $999 or more, a fantastic surprise awaits – a $300 gift certificate. This special treat lets you choose from a range of goodies like cozy sheets, fluffy pillows, waterproof mattress protectors, adjustable beds for that perfect position, and even some stylish furniture. It's like a bonus round of comfort and style after your big purchase. So, not only do you get a fantastic new mattress, but you also get to deck out your sleep space with extra goodies. Enjoy the rewards of your purchase in more ways than one!