Spring Air Back Supporter Hybrid Katrina Euro Top 16" Mattress
Experience the luxurious comfort of the Katrina Euro Top by Spring Air Back Supporter Hybrid Quilt. Discover its exceptional features:

Back Supporter Hybrid Quilt:

Phase Change Technology: Incorporating special treatments that continually adjust to temperature, the Phase Change Materials create a refreshing surface that feels amazingly cool.

Comfort Layers:

Gel Comfort Memory Foam: Engineered to improve airflow and release trapped heat, the Gel Comfort Memory Foam provides extra pressure relief, keeping you comfortable throughout the night.

Recommended for Side and Back Sleepers:

The Katrina Euro Top is recommended for side and back sleepers who enjoy a softer feel, providing optimal comfort and support for a restful sleep experience.

Inner Panel:

Advanced Comfort Edge: The high-density foam edge perimeter provides a stabilized seating edge and helps minimize roll-off, ensuring you can fully enjoy the mattress surface.

Back Supporter Spring:

The Back Supporter Spring system delivers exceptional support and motion separation, allowing you and your partner to enjoy undisturbed rest. This design features coils that provide targeted support to the lumbar area, promoting proper spinal alignment.

Embrace the refreshing coolness and indulgent comfort of the Katrina Euro Top mattress. With its Phase Change Technology, Gel Comfort Memory Foam, Advanced Comfort Edge, and Back Supporter Spring system, it creates a sleep surface that prioritizes your comfort and support needs. Enjoy a restful and rejuvenating sleep night after night with the luxurious Katrina Euro Top mattress.
The Spring Air Mattress is available in a range of sizes to suit your needs:

King Mattress: 76 inches wide x 80 inches long
Queen Mattress: 60 inches wide x 80 inches long
Full Mattress: 54 inches wide x 75 inches long
Twin XL Mattress: 39 inches wide x 80 inches long
Twin Mattress: 39 inches wide x 75 inches long

These dimensions provide ample space for individuals or couples to sleep comfortably. Whether you prefer a spacious King or Queen size or a more compact Full, Twin XL, or Twin size, the Spring Air mattress has you covered.

Additionally, you can choose from different sets that include the mattress and accompanying foundation:

King Set
Queen Set
Full Set
Twin XL Set
Twin Set

With these size options, you can find the perfect fit for your bedroom and enjoy a restful night's sleep on the Spring Air Mattress.
We offer a comfort guarantee on all of the brands we carry to ensure the best sleep experience. If you're not satisfied with your original mattress within 120 nights of use, simply contact us for a one-time comfort exchange. Your satisfaction is our priority. Read the details here.
Shop with confidence at LA Mattress Store, as we offer a 1-year price guarantee on your mattress purchase. If you discover a lower price at any of our local competitors*, we'll not only match it but also give you 50% of the difference. Rest easy knowing that our promise stands for an entire year after your purchase. Read the details here.
View full details
Add an additional description to your product option. Ex: Size guides, and other common questions.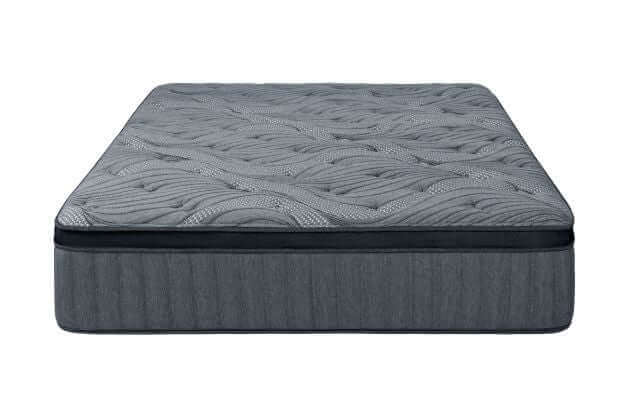 Spring Air Back Supporter Hybrid Katrina Euro Top 16" Mattress
Since its establishment in 1926, Spring Air has built a solid reputation for its groundbreaking mattresses and sleep sets. Founded by Francis Karr, a true visionary, the company has consistently pushed the boundaries of mattress design and revolutionized the bedding industry.

Karr's innovative free-end offset coil design, which adjusts to the unique weight distribution of each sleeper, quickly became the gold standard in mattress construction and remains the most imitated design to this day. In the late 1940s, Spring Air introduced button-free technology, quilted surfaces, and advanced materials for enhanced support and comfort.

Recognizing the importance of tailored support, Spring Air unveiled its revolutionary "Health Center" mattress in 1953. This pioneering design incorporated specialized zones to address different areas of the body, ensuring optimal alignment and pressure relief for a restorative sleep experience.

Spring Air continued to shape the industry by introducing the Pillow Top mattress in 1973, delivering an extra layer of plush comfort for unparalleled luxury. This innovation was met with resounding success and set a new standard for ultimate comfort in mattresses.

With over nine decades of expertise and innovation, Spring Air remains committed to providing exceptional sleep solutions that prioritize comfort, support, and durability. Their unwavering dedication to quality craftsmanship and cutting-edge technologies has earned them the trust of customers worldwide.

As a brand, Spring Air continues to evolve, staying ahead of the curve with advancements in mattress materials, construction techniques, and sleep technologies. Their commitment to innovation ensures that each mattress they produce embodies the perfect blend of comfort, durability, and performance.

When you choose a Spring Air mattress, you are investing in a legacy of innovation that spans nearly a century. Experience the difference that a Spring Air mattress can make in your sleep quality and overall well-being, as you indulge in the luxurious comfort and support that only Spring Air can deliver.

With Spring Air, you can rest assured that you are choosing a brand that has consistently pushed the boundaries of mattress technology to help you achieve your best night's sleep. Discover why Spring Air is synonymous with innovation, quality, and superior sleep experiences.
Our commitment to customer satisfaction is reflected in our comprehensive Manufacturer's Limited Warranty, providing you with peace of mind when you choose Spring Air.

Coverage:

MATTRESS - The warranty covers impressions greater than 1-1/2" if the mattress is properly supported by a foundation with appropriate slat spacing and a rigid center support for queen and king sets. It also covers visible coil or wire defects.

We take pride in the quality and craftsmanship of our Spring Air mattresses, ensuring they meet the highest standards. In the unlikely event of any covered defects, we are committed to resolving the issue promptly.

When you select Spring AIr, you can rest easy knowing your investment is protected by our Manufacturer's Limited Warranty. Read more details.
When choosing sheets for your Spring Air mattress, most sheet sets will be suitable. However, it's important to verify the pocket depth of the fitted sheet to ensure a proper fit. To ensure an ideal fit, we offer our exclusive line of sheet sets specifically crafted for Spring Air mattresses. Experience a cozy and secure sleep with our specially designed sheet sets.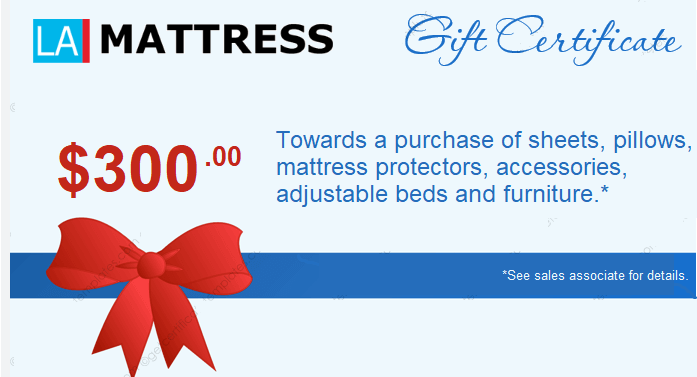 $300 in Goodies: Enhance Your Sleep Space after a $999+ Purchase!
Labor Day Sale: Here's some exciting news for you! After you've treated yourself to a purchase of $999 or more, a fantastic surprise awaits – a $300 gift certificate. This special treat lets you choose from a range of goodies like cozy sheets, fluffy pillows, waterproof mattress protectors, adjustable beds for that perfect position, and even some stylish furniture. It's like a bonus round of comfort and style after your big purchase. So, not only do you get a fantastic new mattress, but you also get to deck out your sleep space with extra goodies. Enjoy the rewards of your purchase in more ways than one!