Bedroom therapy ~ traditional, beautiful, comforting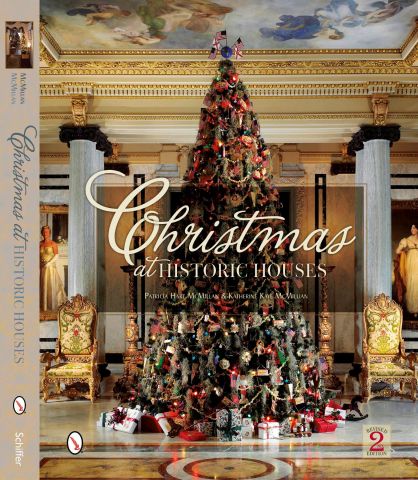 The kitchen may be the activity hub in a home but the bedroom is a magical, sacred space where only the closest to our hearts are invited into. It's where we bring our worries at the end of the day – and where we escape them as well. It's where we seek respite and offer it, where quiet conversations and solitude fill us up and set us free simultaneously. How we design our bedrooms – our sleep sanctuaries – is as unique as our fingerprints.
As part of a new series – Bedroom Therapy – we're taking a peek at the inner sanctuaries of interior designers and design enthusiasts. Pat McMillian is a much loved, published, quoted and featured interior designer. She's the author of a multitude of books, including Home Decorating for Dummies and Christmas at Historic Houses (2nd edition), available in stores December 2014. She's a lover of roses, all things French and, of course, her family.
Pat's design style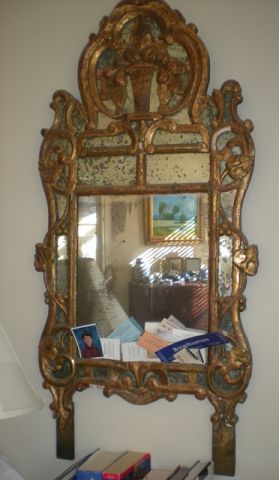 Like any classically trained artist, Pat designs living spaces based on the principles of color, line and texture. She says the personality of a room flows naturally from this method, creating eclectic – never hodgepodge – rooms flush with personality. She steers clear of "drop dead" interiors and instead focuses on rooms for living in: orderly, graceful, functional, attractive.
When she moved to San Antonio, she had plans to decorate in "Tex-Mod" – but her daughters had different plans. Both were transitioning their design style and Mom and Dad's home became the recipient of a few eclectic, homeless (and in some cases, priceless) pieces. Creating a comfortable, creative living space with so much variety didn't trouble her though. "I was once in charge of visual merchandising for a very large furniture store, so I could handle it."
Pat's bedroom is a charming mix of French furniture and special memories. "I'm surrounded by prized possessions, little things that mean a lot," she explained. "Tucked into the frame of an antique French mirror that hangs above a wonderful antique French chest is a wallet-sized photo my grandson, James. And there's a card from Pierre's, a favorite restaurant in Bridgehampton, where he once suggested we have lunch. I agreed as long as we ordered everything in French. It was one of those perfect, memorable occasions."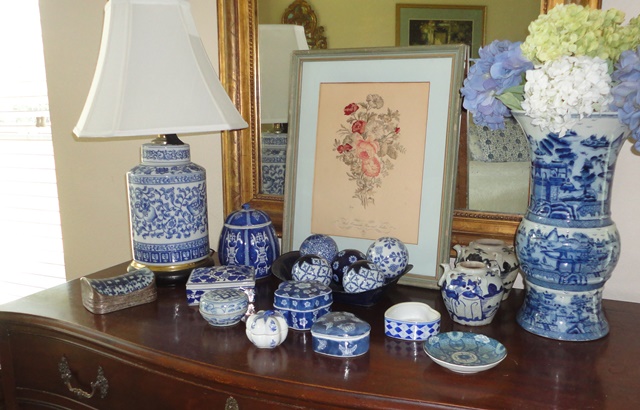 On her dresser sets a collection of blue and white porcelain, purchased from the Church Mouse, the Episcopal Church's thrift shop in Palm Beach. Beside it sit two small teapots, which were a gift from an antiques store owner in Manila. There is also an old lithograph of roses and on a chaise rest two Turkish pillows, a gift from her son who brought them back from a tour in Iraq.
The art of designing a beautiful bedroom
Comfort is a key component to all of Pat's designs, whether she's designing her own bedroom or a client's. One of her clients, whose home was published in Parade Magazine, loved her small bedroom but wanted it to look and feel bigger. Pat installed a mirrored wall and the room blossomed. "If we know what pleases and displeases, we can fix the problem more quickly and easily," she explained.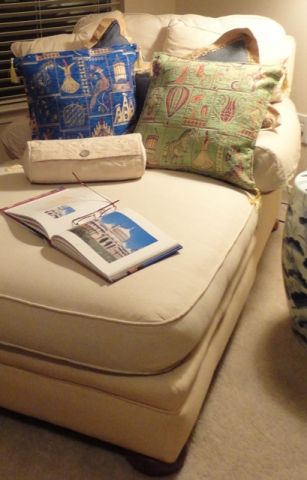 Pat's days are often over-crowded and busy and bedtime is her favorite part of the day. "My bedroom is a reading room," she shared. "On my nightstand (an antique French chest from the
daughter who was a Redbook decorating editor before her marriage) are stacks of books."
Her nightly ritual includes a crossword puzzle from the morning newspaper, scanning magazines (decorating, politics, and so on) and reading a chapter from the Bible (she loves the poetic King James version), making to-do notes and studying her Spanish lesson. Just before lights out, she reads for fun – her current favorite authors are Alexander McCall Smith and Dick Francis.
For her mattress, she prefers a sleep surface that's not too hard, not too soft, but just right. In the morning, she replaces the bed linens with freshly laundered sheets with ironed cuffs, "My husband of 58 years, George, and I consider a bed with freshly laundered sheets and a thoroughly comfortable mattress one of life's greatest luxuries. For this, we give thanks to God, morning, noon and night."
We agree, Pat, we agree.